TOTAL CORROSION FREE (TCF) PULTRUDED FRP COOLING TOWER
Cooling Tower Manufacture and Consultant In India
TOTAL CORROSION FREE (TCF) PULTRUDED FRP COOLING TOWER
SYSMAC make pultruded frp cooling tower it designed for with stand in poorest industrial ambiance and water quality this tower structure is made with pultruded fiber glass reinforce polyester is has various advantages against steel, concrete and other material are in used.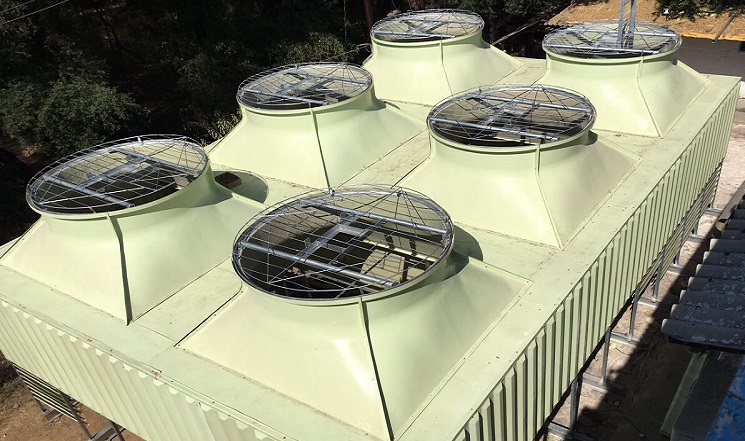 RESISTANCE OF WEATHER ARE NOT APPLICABLE LIKE SNOW, ACID RAIN, UV LIGHT, STANDARD SUN LIGHT.
CORROSION RESISTANCE LIKE SAND AND SALT
LIGHT WEIGHT DESIGN
STRUCTURE IS READY FOR MODIFICATION AND EXPANSION.
IT IS WITH STAND IN HIGH TEMPERATURE WATER FLOW.
ERECTION TIME IS LESS.
USE ALL TYPE OF WATER LIKE CHEMICAL WATER AND SEA WATER.
Are You Looking For A Cooling Tower Manufacturer
We are one of the leading cooling towers manufacturer in India.
Contact Us
Sysmac Cooling Tower Pvt Ltd is one of the Leading Manufacturers of Cooling Towers in India.