FRP SQUARE / RECTANGULAR SHAPE COOLING TOWER
Cooling Tower Manufacture and Consultant In India
FRP SQUARE / RECTANGULAR SHAPE COOLING TOWER
SYSMAC rectangular/square cooling tower is available on different size and shape as per customer requirement. in square cooling tower water enter to the inlet pipe it splash threw the sysmac unique design water distribution system with non-clogging non corrosive splash caps over the fills medium that is mean while outside dry air induced in to the cooling tower with effect of the motor fan system, at all procedure creates evaporation it will be resulted with the temperature drop.
The air inlet restricted through the lower part of the casing walls. Air passing through the whole functioning area it capture most of moisture of medium with the help of new effective drift eliminator system.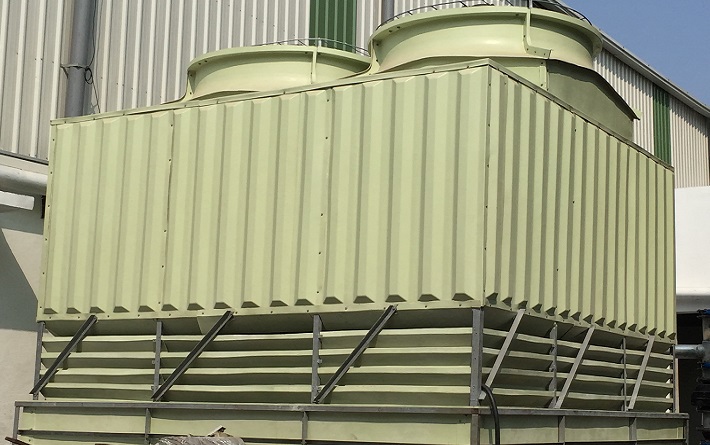 IT USE COUNTER FLOW INDUCED DRAFT TECHNOLOGY.
MADE FROM FRP MATERIAL.
IT USE SYSMAC DESIGN WATER DISTRIBUTION SYSTEM FOR EVENLY DISTRIBUTION.
HEAT DISTRIBUTION MEDIUM IS CROSS CORRUGATED PVC FILM FILLS.
CHOICE OF FILLS IS AVAILABLE ON WATER QUALITY.
MODELS AVAILABLE ON 5 TR TO 2000 TR ON SINGLE CELL
Are You Looking For A Cooling Tower Manufacturer
We are one of the leading cooling towers manufacturer in India.
Contact Us
Sysmac Cooling Tower Pvt Ltd is one of the Leading Manufacturers of Cooling Towers in India.